Give Now: South Florida News Service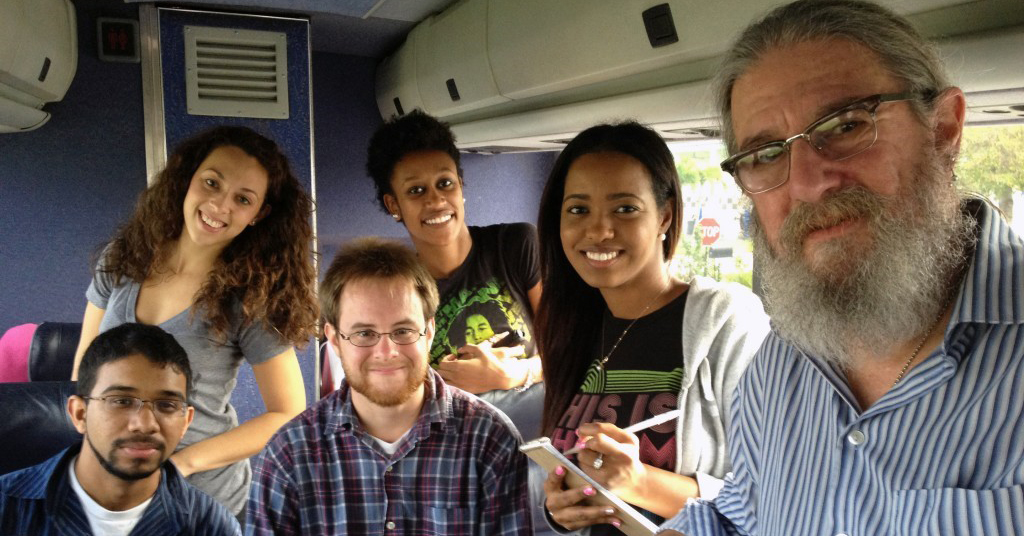 The South Florida News Service provides real-world journalism training for FIU students by doing something both obvious and unthinkable: throwing them into the deep end of Biscayne Bay and treating them like professionals. They write stories, shoot video and create interactive data visualizations, all the while serving as bona-fide members of the fourth estate. Overseen by Dan Evans, a former Los Angeles Times editor with 18 years of daily experience, the work is published on SFNSonline.com and provided – wire-service style – to South and Southwest Florida news outlets.
Starting in the fall 2016 semester, students accepted into the SFNS will receive a scholarship. They have the obligations and requirements of professionals, and should be paid as such. Though modest, that scholarship relieves at least some of the pressure of having to chose between school and work, as this schooling is work.
Funds raised will go toward scholarships, as well as the other expenses needed for running a modern newsroom. In particular: mileage and other travel expenses, computer equipment and software as well as for outreach our local journalism colleagues. Contact Dan Evans at daevans@fiu.edu with any questions. Give today!
Gift Levels
Publisher's Circle – $250/month ($3,000/yr)
Invitation to quarterly meet-ups (prior to board meetings)
Invitation to join SFNS board (if there's a vacancy)
Plaque acknowledging support
Top display on webpage acknowledging supporters
Opportunity for underwriter-type advertisement on site
Permission to use all SFNS-published material
Editorial Board – $150/month ($1,800/yr)
Invitation to quarterly meet-ups
Certificate acknowledging support
Secondary placement on webpage acknowledging supporters
Permission to use all SFNS-published material
The Newsroom – $100/month ($1,200/yr)
Certificate acknowledging support
Acknowledgement of support on website
Permission to use all SFNS-published material
Press Champs – $50/month ($600/yr)
Acknowledgement of support on website
Reporters – $25/month ($300/yr)
Acknowledgement of support on website
Contributors – $10/month ($120/yr)
Acknowledgement of support on website
Select one of the options below to make your gift