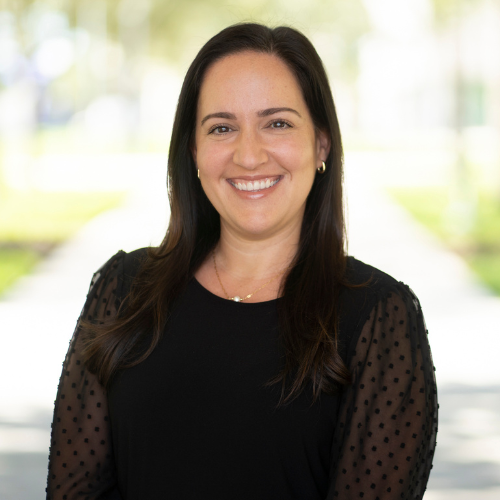 Frances Alonso
Director, Real Estate and Property Management
---
Office: MARC 5th Floor
Phone: 305-348-1839
Email: falonso@fiu.edu
Bio
What do you love most about FIU and your involvement here?
I love the energy and vibrancy of FIU. It's what keeps me going every day. It keeps me knowing that each day I come in to work will be different than the day before. Working for FIU and the Division of University Advancement is how I am able to pay it forward to an organization that has provided me with so many opportunities.
What advice would you give to a potential donor who is considering investing in FIU?
Giving to FIU is investing in the future of our local community as well as the world. Our reach extends far past Miami, and we promise to use your gift to affect something greater than we imagined possible.
Why do you think giving back is important to the advancement of FIU and its students?
Students are truly our future. How we choose to invest in them will dictate our own future and that of our community. By giving back to our students, we are providing them with an opportunity they may not have had otherwise.