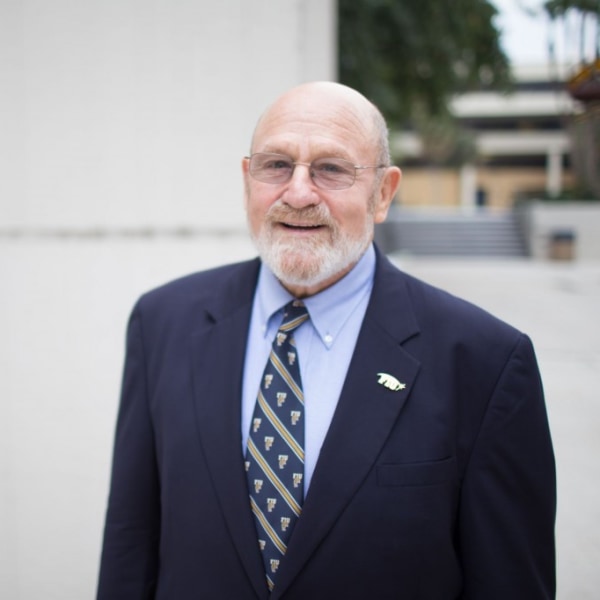 Stephen Fain
Chair of the Ignite Campaign
---
Office: MARC 2nd Floor
Phone: 305-348-4885 / 305-978-0668
Email: fains@fiu.edu
Bio
What do you love most about FIU and your involvement here?
The regular progress of FIU since 1971 has made my time here exciting and worthwhile. It was here that I defined myself as a professional and where I honed my skills. Constant and consistent growth across the board make FIU a dynamic institution and offering great opportunities at all levels for anyone willing to seriously participate in the process.
What advice would you give to a potential donor who is considering investing in FIU?
Do not be afraid to dream. At FIU things happen because of dreams. Do not be afraid of passion. Go with your passion and join the others who have made great things happen.
Why do you think giving back is important to the advancement of FIU and its students?
Giving back is a tangible way to demonstrate that you understand and are grateful for the opportunity to be a part of an enterprise that does good work and reflects values in which you believe. Giving back indicates that you appreciate the positive impact FIU has on its students and our communities.