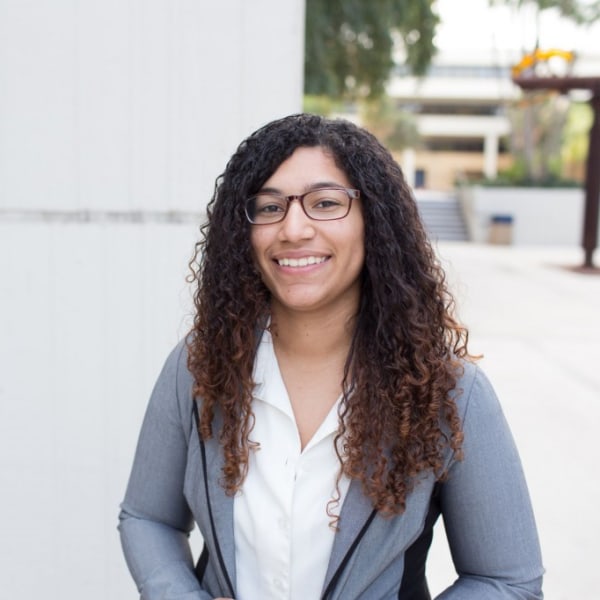 Pamela Lopez
Annual Giving Coordinator
---
Office: MARC 2nd Floor
Phone: 305-348-1123
Email: plopezde@fiu.edu
Bio
What do you love most about FIU and your involvement here?
The exposure FIU has permitted me. I never would have imagined that I'd be meeting with high-level officials or traveling to conferences to present my research. Before beginning my college education I wasn't even sure if I'd be able to afford my basic classes, but the more time I spend here and the more I become involved the more I find growth not just educationally but personally.
What advice would you give to a potential donor who is considering investing in FIU?
I'd not give any specific advice, rather I would introduce the donor to several students and have those students tell the donor how FIU and it's services have impacted their lives. I'd also let the students lead the donor on a tour around campus so that they can bring up from their points of view what is working and what needs to be worked on.
Why do you think giving back is important to the advancement of FIU and its students?
The motto of FIU encompasses the ideology that we are globally aware, but how can we be effective in the international arena if we do not begin modeling our abilities and attitudes towards awareness in the local arena? That is were giving back comes in, be it from a new student to a faculty member that has been at FIU since its inception. Giving expands the reach of FIU outside of the perimeter of campus and that's what a University should strive for.