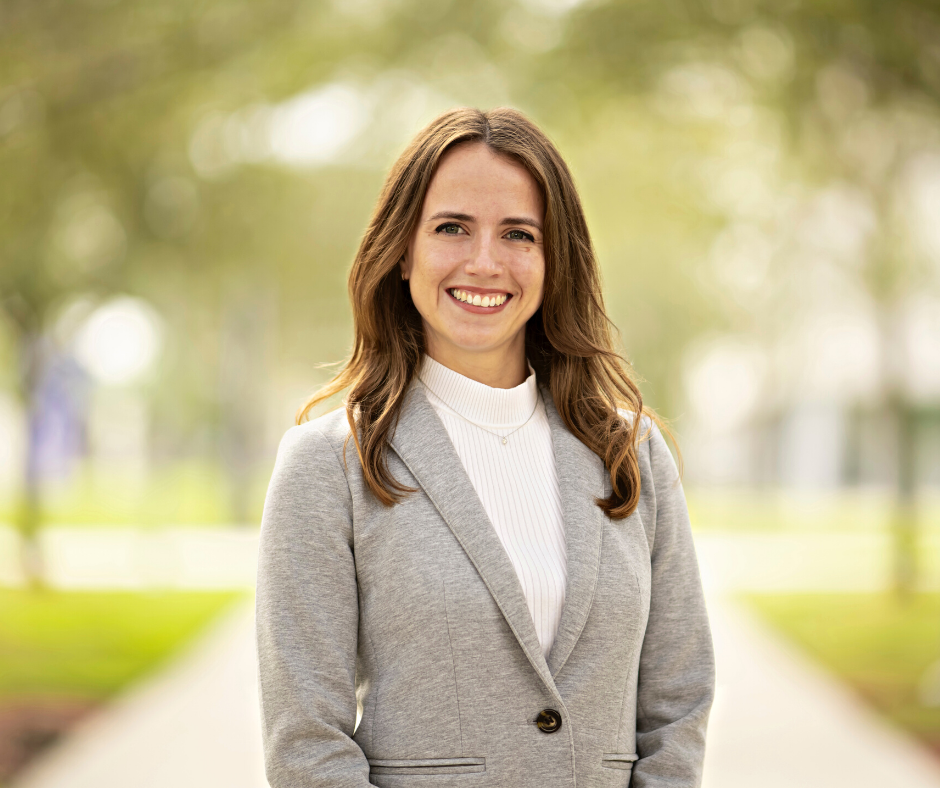 Livia Souza
Associate Director, Estate & Planned Giving
---
Office: MARC 520
Phone: 305-348-7423
Email: Lsouza@fiu.edu
Bio
What do you love most about FIU and your involvement here? 
My favorite part about FIU is its diversity. I believe that whenever you bring together people from different backgrounds you have the potential to build something very special. And I think that is what has been the catalyst for FIU's success and growth over the years. It is a pleasure to be part of a University that is so focused in the advancement and support of students, especially first generation students, and in the engagement of the Miami community and beyond.
What advice would you give to a potential donor who is considering investing in FIU?
I would recommend to prospect donors to come and experience what FIU's faculty, staff, and students are working on. Schedule a campus tour, visit one of our 3 museums, or meet with a faculty member or student. It is hard to not be impressed and excited about all of the initiatives this institution is behind.
Why do you think giving back is important to the advancement of FIU and its students? 
A gift to FIU, no matter the size, is what enables the transformation and the advancement of the University. Higher education is what powers a society, and FIU is a huge asset to the Miami community. About 87% of our student body are minority, and 25% are first generation students. We also rank #26 in research among U.S. public universities. Your investment in FIU's mission supports more than 54,000 students in becoming the next generation of leaders, and allows FIU to continue to serve its student body and local community by attracting top talent, funding scholarships and academic programs, facility enhancements, and more.