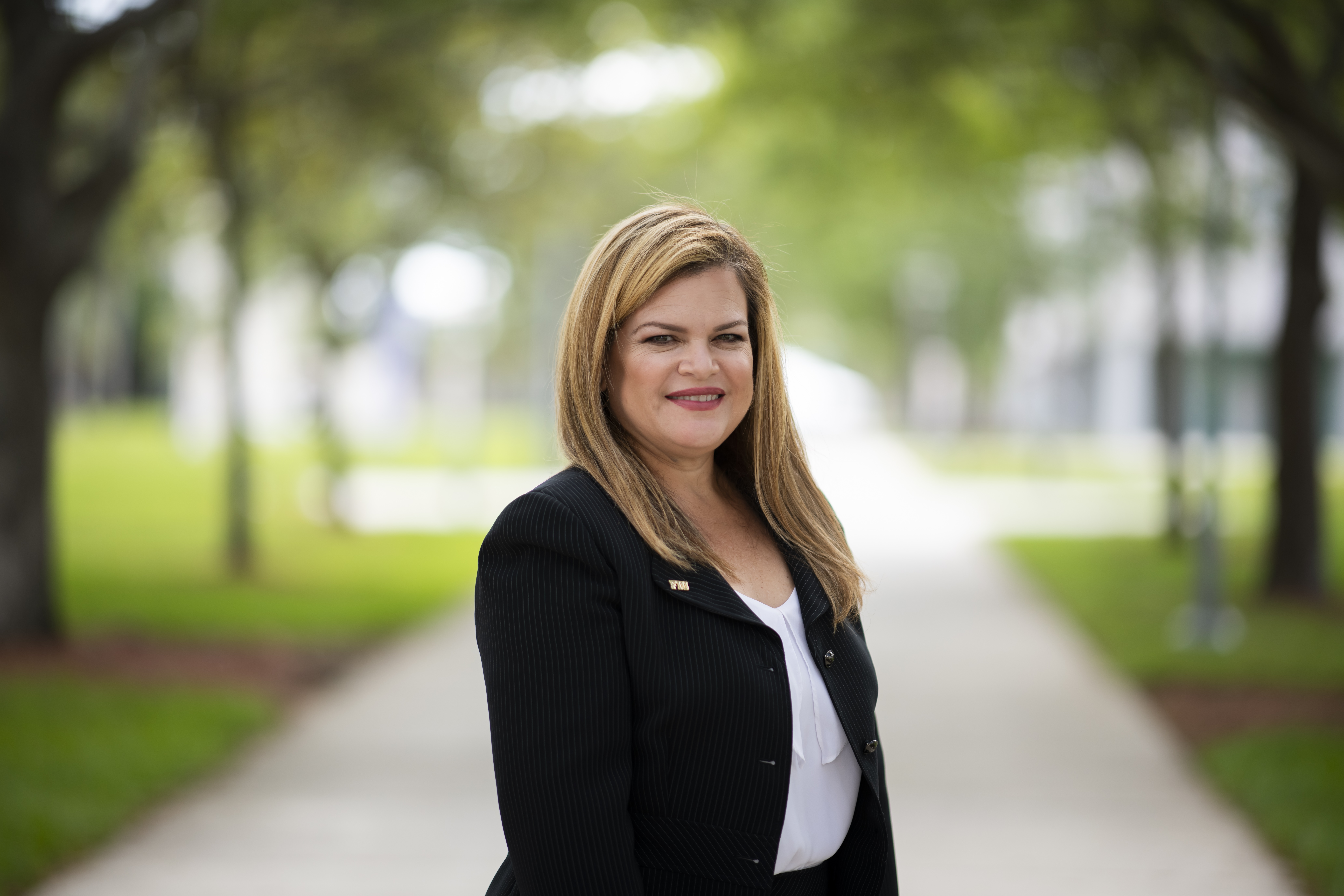 Karla Hernandez
Senior Executive Director of Development & Corporate Relations
---
Office: MARC 531
Phone: 305-348-4163
Email: Karla.Hernandez5@fiu.edu
Bio
What do you love most about FIU and your involvement here?
As a member of this community for over 35 years, I have witnessed the growth of FIU — not only in size but academic excellence. I am humbled and excited to be part of this institution and invite others to join me and become engaged!
What advice would you give to a potential donor who is considering investing in FIU?
It is through giving that you receive and investing in FIU is an opportunity to be part of a solutions-centered institution. FIU is not only affecting the lives in our hometown but around the world through research, innovation, our students and our alumni. Take part in making a difference!
Why do you think giving back is important to the advancement of FIU and its students?
A community of philanthropy is essential for the continued growth and excellence of FIU. Our students are impacted by the help they receive today and tomorrow will return and provide that impact to others who need it. It is a cycle of giving and together we can help create it!