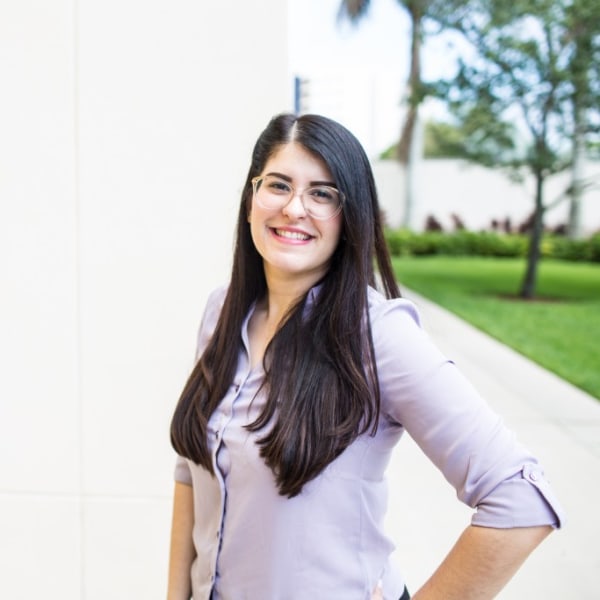 Johana Alvarez
Sr. Administrative Coordinator, Corporate & Foundation Relations
---
Office: MARC 5th Floor
Phone: 305-348-7814
Email: johalvar@fiu.edu
Bio
What do you love most about FIU and your involvement here?
As both an FIU alumnus and staff member, I am very proud of the growth I've seen in the University. The programs offered now are so much more numerous than they were when I was a student, and I'm sure will continue to grow exponentially. It is an incredible thing to see the University grow through the passion and enthusiasm of all those who breathe life into it.
What advice would you give to a potential donor who is considering investing in FIU?
Request information or dig and find what areas of the University you're passionate about. Find something that you yourself would want to be involved with and work with our staff to find a way that you feel comfortable being a part of it.
Why do you think giving back is important to the advancement of FIU and its students?
I feel that giving back is important because oftentimes it's the stories of alumni and those involved with the University that help to inspire new students coming in. And with their progress and success, the University can prosper.