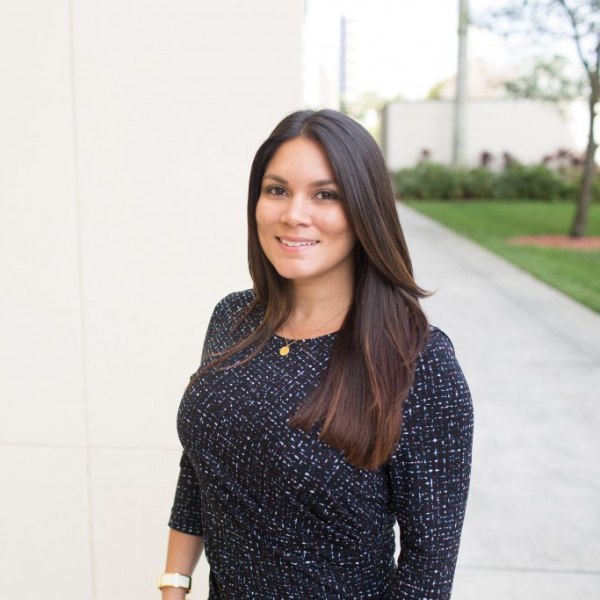 Jamie Diptee-Bay
Executive Director of Development
---
Office: EC 2474
Phone: 305-348-2506
Email: jdiptee@fiu.edu
Bio
What do you love most about FIU and your involvement here?
Having lived in Miami for most of my life, I have witnessed firsthand FIU's impressive growth in size, programs and rankings. I am proud to work at an institution that boasts the following: No. 1 in the nation in awarding bachelor's and master's degrees to Hispanic students, one of the top 10 largest public research universities in the country, and 215,000+ alumni around the globe. FIU really is Worlds Ahead, and I am excited to lend a hand in furthering its growth.
What advice would you give to a potential donor who is considering investing in FIU?
Your gift matters. Help fund education, programs and research. Invest in our future.
Why do you think giving back is important to the advancement of FIU and its students?
When you give to FIU, you're supporting Miami's only public research university. And thanks to the generosity of donors, the university's impact is felt around the world: through research that saves lives, programs that improve our communities, and graduates who become leaders in their professions.