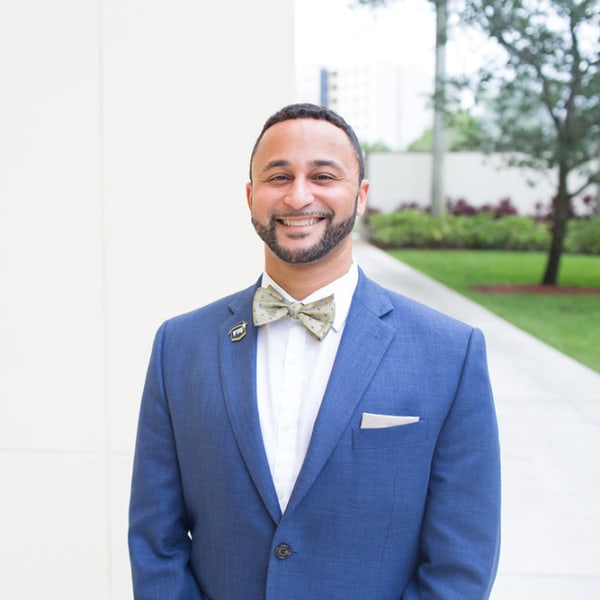 Frantz Williams
Leadership Annual Giving Officer
---
Office: MARC 210
Phone: 305 - 348-2254
Email: fwilliam@fiu.edu
Bio
What do you love most about FIU and your involvement here? 
FIU offers exceptional opportunities for knowledge and empowerment to its students, faculty and staff. As such, it is both an honor and privilege to contribute to the mission of FIU.
What advice would you give to a potential donor who is considering investing in FIU? 
As an educational institution, FIU provides a model for future populations and their needs. Investing in FIU is an investment in the future of pedagogy and the positive transformation of the United States for all of its citizens.
Why do you think giving back is important to the advancement of FIU and its students? 
The importance of giving back to FIU's advancement is to both provide opportunity and magnify impact on students' lives. By doing so, FIU students are able to find their own voices and their own missions in life.