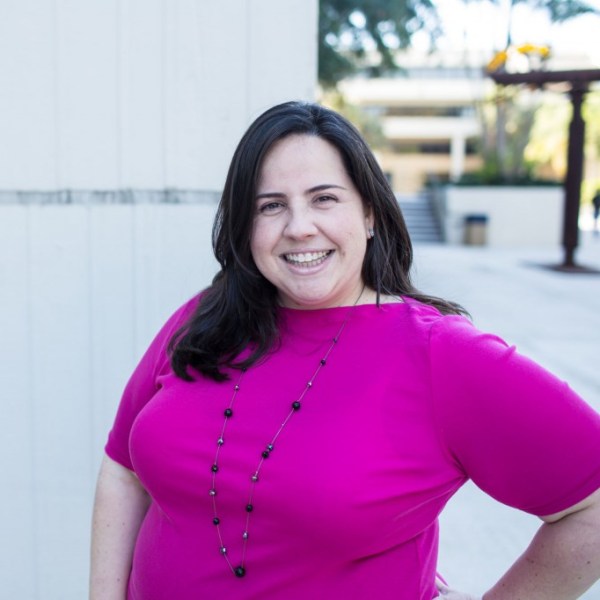 Beatriz "Betty" Newborn
Senior Development Officer, Honors College
---
Office: DM 233
Phone: 305-348-4100
Email: bettyn@fiu.edu
Bio
What do you love most about FIU and your involvement here?
I have had the privilege of experiencing FIU as a student and as a professional. Both as a student and staff member what makes me love FIU so much is the vibrant energy and diversity in our campuses. We have incredibly talented students, staff and faculty. Additionally, I love that our campuses — although fairly large and always growing — have staff and faculty who are dedicated to making each of our students feel like the campus is small and that their ideas, plans and thoughts are always heard.
What advice would you give to a potential donor who is considering investing in FIU?
You won't regret it! Aside from all the growth that has already taken place at FIU, this university continues to grow, not only in buildings, but also in the amazing group of successful alumni members who are making history after they walk across that stage at commencement. As a donor you would be supporting our up and coming talent and be a part of a prestigious group of individuals who are part of the FIU family that support innovation, creativity, education and so much more!
Why do you think giving back is important to the advancement of FIU and its students?
Giving back is essential to the success of our current and future students. Without the generosity of our alumni members giving back to their alma mater, we would not be able to help future students accomplish their goals of graduating, doing research, and succeeding in life!