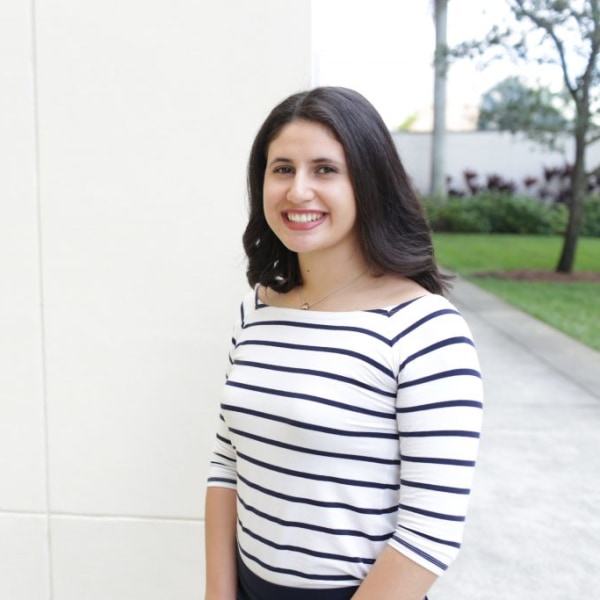 Bio
What do you love most about FIU and your involvement here?
The opportunities are endless and it always amazes me how many things are on campus to help you as a student or employee.
What advice would you give to a potential donor who is considering investing in FIU?
Their donations make a difference to the University as a whole through students, employees, programs, clubs etc. The best part is they can choose where their money goes and see it prosper.
Why do you think giving back is important to the advancement of FIU and its students?
Absolutely, as a student working in the Office of Annual Giving you see the generosity of donors towards student scholarships that allows students to continue their education and make this university proud.