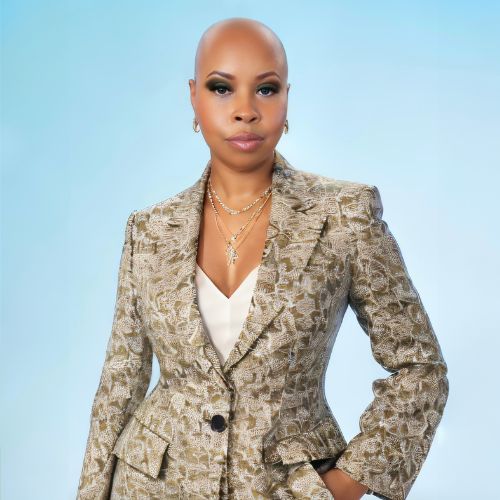 Adjua "Maia" McGill
Senior Executive Director, Foundation Relations
---
Office: MARC 518
Phone: 305-348-3004
Email: amcgill@fiu.edu
Bio
Maia currently serves as the Senior Executive Director for Foundation Relations at FIU Foundation and contributes raising more than $70 million dollars during her six-year tenure to collaboration across the enterprise, the integration of inclusive philanthropy, strategic planning and fundraising and community partnerships.
Maia is a seasoned industry leader with more than 18 years of experience in the higher education and philanthropic sectors. She is considered a notable authority in inclusive philanthropy and co-founded the former Office of Inclusive Philanthropy at the Florida International University (FIU) Foundation in 2021, which was the first of its kind in the nation. 
The FIU Foundation Office of Inclusive Philanthropy (FOIP) brought together development professionals with community and industry partners from diverse backgrounds to inform, implement and evaluate philanthropic strategy and programming that promoted systemic change. FOIP's target initiatives included scholarships and wrap-around support services for students, increased faculty diversity, strong and inclusive advisory board governance, social equity research, cultural competence trainings, and improved health and education outcomes. 
Within FOIP, Maia cultivated a fundraising team composed of individuals with diverse cultural, racial and religious backgrounds, gender identities and sexual orientations – representation that was integral to the Office's work and to understanding the needs of the university's diverse student body. By June 2023, more than $50 million dollars was raised to advance diversity, equity and inclusion initiatives university-wide.
Maia has presented on the topic of inclusive philanthropy at multiple conferences, including the Counsel for Advancement and Support of Education (CASE) Annual Conference for College and University Foundations, the CASE–African American Development Officers Network Conference on Diverse Philanthropy and Leadership; and more.
Prior to FIU, her roles in higher education included serving as the Director of Community and Multicultural Affairs at the University of Rochester Medical Center. In that position, she facilitated and guided proposals and white papers for diversity research grants and initiatives; and she directed several community-based programs and screenings serving vulnerable populations – impacting thousands of residents. She also successfully cultivated and maintained relationships with key leaders in both the public and private sectors, including foundations, health care providers, researchers, faculty and community-based organizations.