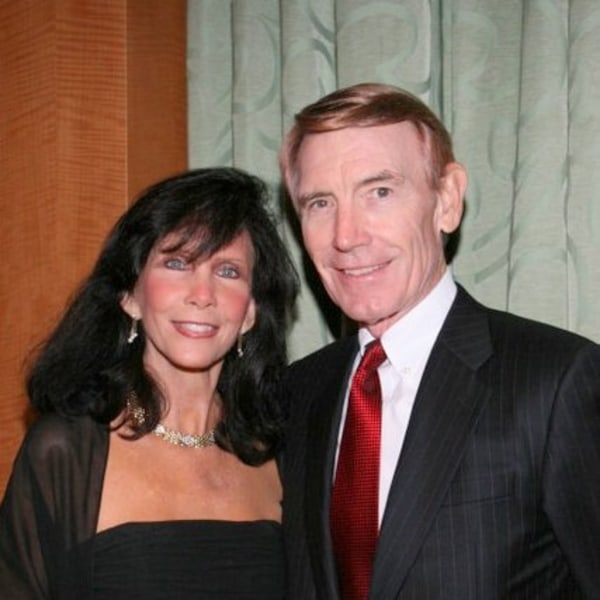 Bio
Trish and Dan Bell are among our community's most active and deeply engaged supporters, both in terms of their widespread leadership and their generous philanthropy.  For more than 20 years, they have diligently pursued their deep passion to enhance our community, focusing primarily on providing opportunities to improve the lives of underserved persons who otherwise lack the resources and support to achieve significant improvement on their own. The Bells also are strong supporters of the cultural arts.
Together, they serve as Co-Chairs Emeritus of the Patricia and Phillip Frost Museum of Science, where for twelve years they led the effort, from conception to more than 75% complete, to create a new world-class, iconic science museum in the heart of downtown Miami.  They also both served on the Board of Trustees of the Florida United Methodist Children's Home for six years, and they have long been the principal financial supporter of Branches, a multi-site organization supporting underserved children, as well as founding members of the Branches Advisory Board, which Trish chairs.  Trish also is past Chair, and now Chair Emeritus, of the Board of Trustees of Chapman Partnership, widely recognized as one of the nation's most effective organizations for assisting the homeless.  Trish also serves on the Steering committee of the American Red Cross Tiffany Circle, and she is a long-time member and past chair of the Red Cross Ball Committee.  She also serves on the Adrienne Arsht Center Foundation Board, while Dan serves on the board of the Town Square Neighborhood Development Corporation (under the auspices of the Adrienne Arsht Center).
Besides the organizations noted above, the Bells also provide significant philanthropic support to an extremely wide range of other community service and cultural organizations.   As a result of their impact in the community, the Bells have been recognized with numerous honorary awards including, among many, the Alvah H. Chapman, Jr. "Humanitarian Award"; Miami-Dade's "Outstanding Philanthropists"; MCCJ's "Silver Medallion Humanitarian"; Miami's "Power Couple" by Big Brothers Big Sisters; and the "Lifetime Achievement" Award from the FIU Robert Stemple College of Public Health.
Trish has also received numerous individual awards for her service to the community including, among others,  Barry University's "Laudare Medal;" the 2014 Miami Today's "Gold Medal" recipient; and she most recently had Chapman's "Lifetime Achievement" Award named in her honor.
Now retired, Dan co-founded Kos Pharmaceuticals in Miami and led the company, as CEO and then Chairman, from start-up to national recognition as one of the fastest growing companies in the US until its sale in 2006.  The Bells, who were high school sweethearts, are blessed with two wonderful sons, two sweet daughters-in-law and two precious granddaughters.