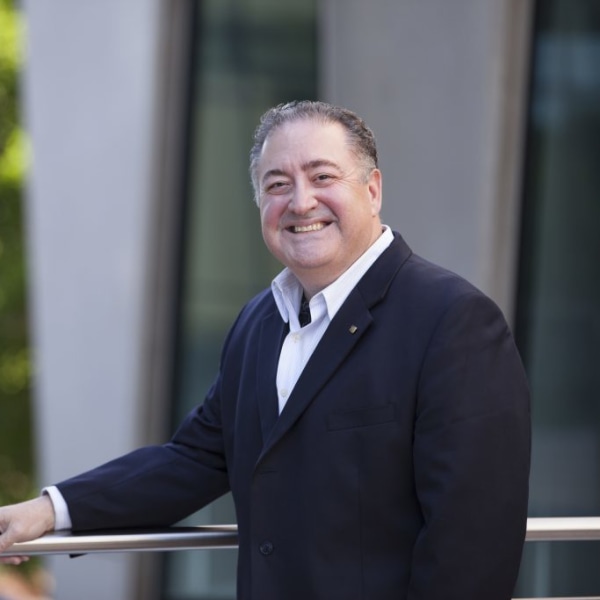 Noel J. Guillama-Alvarez '99
OXIO Health, Inc., Chairman & CEO
---
Bio
Mr. Noel Guillama had been described by President Emeritus of FIU, Modesto (Mitch) Maidique, as "a serial entrepreneur." He is a nationally recognized expert and lecturer on healthcare management/operations and the use of technology in healthcare. Mr. Guillama's portfolio includes dozens of innovative patents, all issued by the United States Patent & Trademark Office (USPTO), mostly dealing with the use of health information technology, data analytic, Internet of Thing (IoT), social media, and cloud computing.
One of his latest business ventures is OXIO Health, Inc.® (OXIO®). OXIO is a new type of hybrid healthcare company that directly merges patient care with technology innovations. Its business model is centered around a dynamic structure that is designed for continuing innovation and improving healthcare by, "empowering the patient, enabling the provider and advancing the science of healthcare."
Since 1984, Mr. Guillama has been Chairman of Guillama, Inc., a strategic operations consulting and management company in healthcare, technology, construction and real estate, and has built/managed the development and/or construction of a wide range of projects including roads, medical facilities, commercial complexes and infrastructure facilities.
Since 2003, he has served as Founder and Chairman of Quantum Group, Inc. (Quantum) (Formerly NYSE Amex QGP) of Wellington, FL. Quantum is a healthcare information technology company and the developer of the PWeR, Inc.® EHR solution. Additionally, he was the founder and former CEO of Metropolitan Health Networks, Inc. (Formerly NYSE Amex MDF) one of Florida's largest healthcare management company. He currently serves as Vice Chairman of Palm Beach State College Foundation, Inc. Palm Beach State College serves over 40,000 students and was founded as Florida's first community college in 1933. Mr. Guillama is also the Executive Leadership Council of the Dr. Kiran C. Patel College of Allopathic Medicine at Nova Southeast University.
Mr. Guillama is a former Trustee of Palms West Hospital in Loxahatchee, FL. It sits on 94 acres with nearly 200 beds and is one of the premier hospitals in the region. Furthermore, he has been director of the Palms West Chamber of Commerce in Palm Beach County and Director of The Palm Beach Education Commission. He is a State of Florida Certified Building Contractor, Real Estate Broker and holds/held licensures in mortgage, securities and insurance. Mr. Guillama is a member of the American College of Health Care Executives, the Healthcare and Information Management Systems Society (HIMSS), the Medical Group Management Association and the American College of Medical Practice Executives (ACMPE).
He attended Palm Beach State College, Palm Beach Atlantic University and is a graduate of the Massachusetts Institute of Technology (MIT) Birthing of Giants entrepreneurship program, as well as executive leadership programs at Florida International University and University of Georgia Terry College of Business.
Mr. Guillama has served on the FIU Foundation Board of Directors since November 2002. He led the Board as Chairman in 2010-2011, and previously as Finance Committee Chair, as well as Chair of the Investment, Audit and Academic Committee. He is also former member of the Wolfsonian-FIU Museum Board of Advisors. Currently, he is a Founder for the FIU College of Medicine and the FIU Alumni Center. Mr. Guillama was born in Havana, Cuba and has been a resident of Palm Beach County, Florida for 40 years.