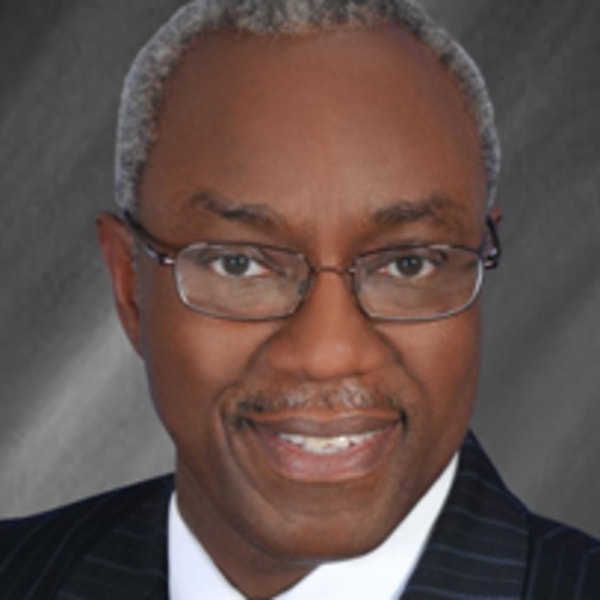 Gerald C. Grant Jr. '78, MBA '89
Branch Director of Financial Planning AXA Advisors, South Florida Branch
---
Bio
Gerald Grant, Jr. is the President of the G Financial Group,workingin alliance with Equitable Advisors. Prior to forming the G Financial Group, Gerald served as the Branch Director of Financial Planning of Equitable Advisors South Florida Branch. He brought to Equitable Advisors over eleven years of banking experience. At Citibank, he held the position of Branch Vice President and Cluster Manager. Prior to Citibank, Gerald was a Branch Manager with Great Western Bank, where he was named for two consecutive terms, "Branch Manager of the Year." Gerald was also named "Bankerof the Year" by the Miami Urban Bankers Association.
Gerald holds an A.A. degree from Miami Dade College and both Bachelor's and Master's degrees in Business Administration from Florida International University. He also holds FINRA Series 7, 63, 65, 24, and 26 Securities Registrations and is insurance licensed. His experience and knowledge are now used to focus on providing estate planning strategies, wealth accumulation and protection strategies, life insurance, retirement planning, college funding strategies, and other financial services.
Gerald is an active member of the South Florida community and serves on the Board of Trustees for Florida International University (FIU). He also serves on the Board of Directors for the Adrienne Arscht Center for the Performing Arts of Miami-Dade County, and the Orange Bowl Foundation. He is also a member of the Phi Beta Sigma Fraternity, Inc.-Theta Rho Sigma Chapter. Gerald is a past-President of the National Association of Insurance and Financial Advisors (NAIFA), Miami-Dade Chapter, and a past-President of the Florida International University Alumni Association. He is also a past-Board Member of the United Way of Miami-Dade, Everglades Foundation, and the Greater Miami Chamber of Commerce.
EXCEPTIONAL ACCOMPLISHMENTS:
Gerald is the author of the book BOLD MOVES to Creating Financial Wealth.
He has been awarded the title of Retirement Planning Specialist by Equitable Advisors, after receiving a Certificate in Retirement Planning from the Wharton School of Business at the University of Pennsylvania.
Gerald was the recipient of the 2018 Non-Profit Business Innovative Excellence for Outstanding Board Leader for Florida International University by the Greater Miami Chamber of Commerce.
In March 2014, Gerald wasselected when FIU named its first ever "Alumnus of the Year" since inception of the university in 1972.
Gerald was the recipient of the 2012 Darwin Davis Award for Community Service for his extraordinary contributions in public service, community development, community service, and volunteerism.
He was AXAAdvisors "2011 National Honor Associate" –The First African American to win this prestigious award since its institution over seventy years ago.
In March 2011, he was inducted to the FIU's –Dr. Martin Luther King, Jr. Hall of Fame and was inducted, on May 10, 2011, to the Miami Dade College (MDC) Hall of Fame.
Gerald lives in Palmetto Bay, Florida, with his wife, Jennifer.